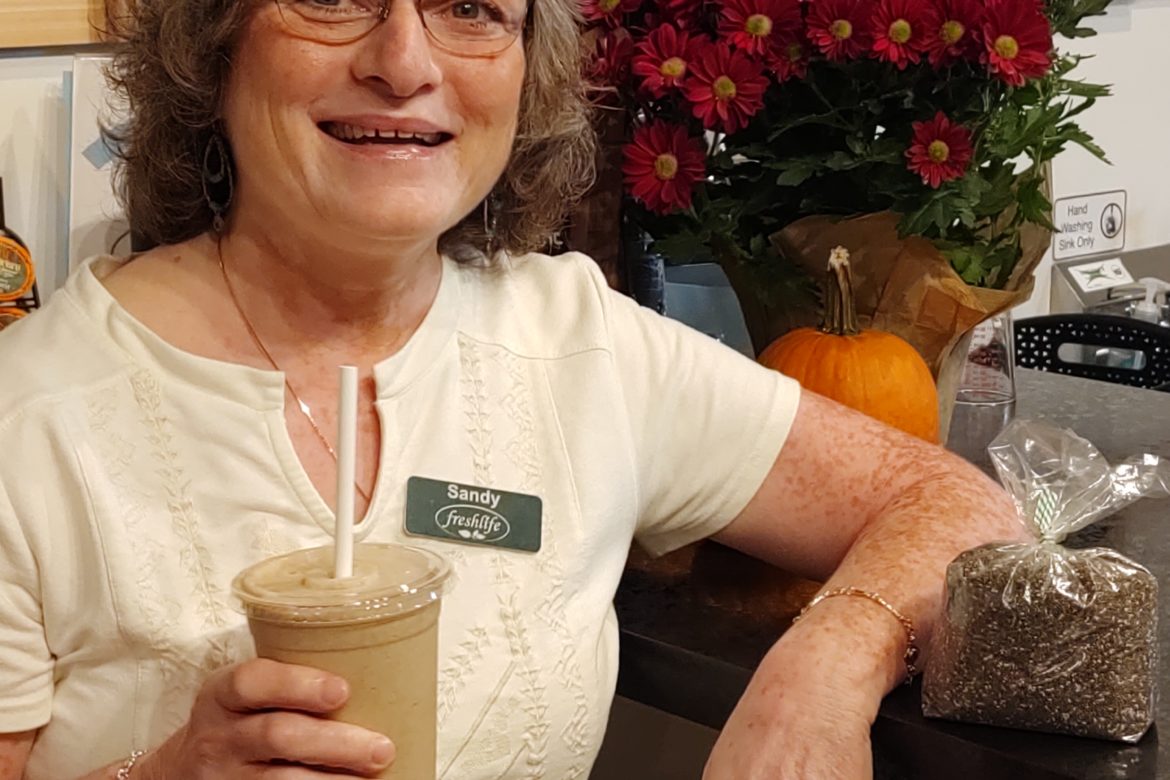 Chia Seeds
Wow!  What a great superfood in a small package!
Chia seeds are packed with so many essential nutrients to give us a boost for everyday needs, such as energy, sleep, cognition, and hydration.  Additional benefits include skin health, weight loss, bone health, blood sugar control, HDL and bowel regularity.
Chia seeds are packed with:
Calcium

Magnesium

Boron – assimilates calcium and phosphorus

Selenium – helps absorb Vitamin E

Iron

Protein

Fiber

Omega-3 fatty acids
Nutritional Facts per 2 Tablespoon Serving:
9 g fat (7 g of which is polyunsaturated)

4 g protein

12 g carbs (10 g of which is fiber, great for Keto lovers!)
Did you know Chia Seeds can hold up to 12 times their weight in water?  Chia seeds are an excellent powerhouse for hydration, especially during exercise. They have been used for centuries to increase endurance and hydration during long distance activities.
Chia seeds can assist with weight loss as well.  Add them to your favorite salads, cereal, yogurt or smoothie. Chia seeds are featured at our Smoothie Bar in our "Chai Chia" smoothie, and they can be selected as an "Add-in" to any of our Smoothie & Juice Bar Menu items.
Try these other chia seed solutions:
Chia Pudding: Fill a glass or cup 1/3 full of chia seeds. Sprinkle with cinnamon or your favorite spice, a drizzle of honey, and your favorite milk or non-dairy alternative. Stir often and allow to thicken to desired consistency, as the chia absorbs the liquid. Enjoy!!

Add some pep to your step!  Add chia seeds to your favorite fresh squeezed citrus juice for a Vitamin C boost!

Do you wake feeling tired with bags under your eyes?  Drink a glass of water with chia seeds before bed (8-16 oz of Spring or Purified water, 1-2 Tbsp Chia Seeds stirred). Voila!  Your skin will plump up and stay hydrated for a rested look the next morning!
Cheers to your good health!